While there's debate among doctors on the potential medicinal benefits of cannabis, cardiovascular health is one area where most medical professionals urge consumers to exercise caution when it comes to cannabis as chest pain from smoking weed can occur.
There are many scary (mostly pseudoscientific) health claims made about smoking weed—that puffing, for example, may lead to psychosis, or early onset of schizophrenia—but there is actually very little known about the effects of cannabis on the body's most important organ, the heart.
Correlation between heart health and cannabis?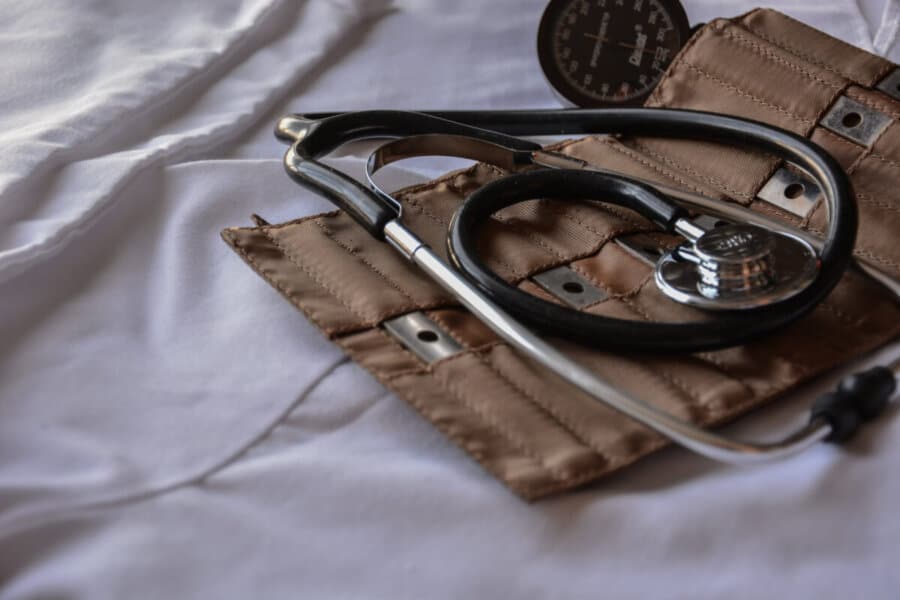 Marcelo Leal / Unsplash
"Evidence about the relationship between marijuana use and cardiovascular health is very poor," says Dr. Andrew Pipe, a heart specialist at the Ottawa Heart Institute. The literature on the relationship between marijuana use and cardiovascular incidents like heart attacks, he says, "is very obscure."
A 2014 article on the subject published in the New England Journal of Medicine,  concluded that marijuana use can increase risks of heart attack and stroke, but the mechanisms by which that can happen are unclear. For example, the article found that risks associated with smoking cannabis are more immediate, within a few hours of its use, as opposed to cumulative.
Complicating matters is the fact that cannabis is often used with other drugs, including tobacco and alcohol. The link between depression and heart disease is another complicating factor.
Heart palpitations from smoking weed
Doctors agree that the least advisable way to consume cannabis (for your heart, at least) is also the most common—smoking. "Any time you smoke you are inhaling large amounts of carbon monoxide," says Pipe.
That makes your heart pump harder to make up for the lack of oxygen in your blood, which serves to stress it even further causing chest pain from smoking weed.
The lack of oxygen is the culprit for an effect that many people experience when they smoke weed: a racing heart, especially if you're smoking dry weed, or weed that produces thick smoke, your heart is being pushed into overdrive, which can also heighten feelings of paranoia.
Positive effects of cannabis on your heart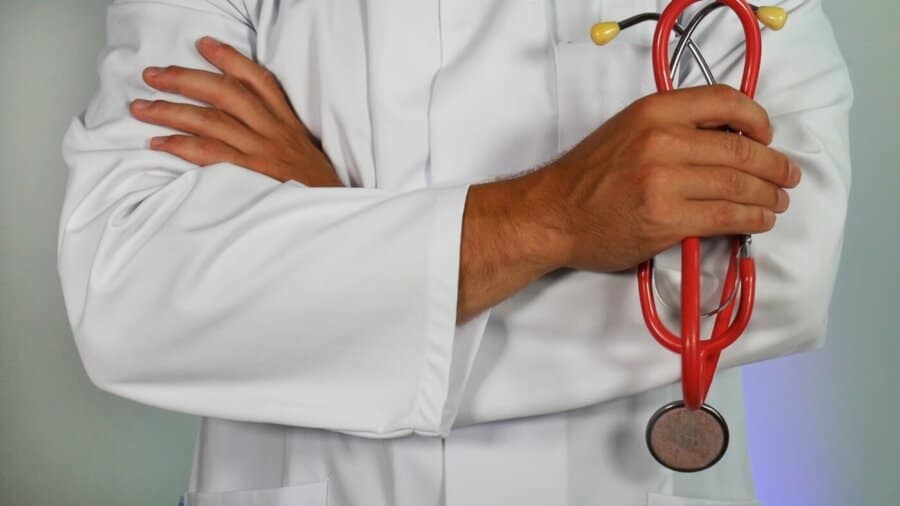 Online Marketing / Unsplash
It is possible, however, that cannabis can have positive therapeutic effects on the heart.
A 2017 study conducted at the Englewood Hospital and Medical Center in New Jersey found that those who use cannabis are less likely to experience atrial fibrillation, an irregular heartbeat that can complicate the symptoms of heart failure. The study also found that pot smokers are less likely to die in the hospital after heart failure.
Those findings surprised researchers, who were quick to point out that they are early results. Pipe agrees that "the amount of strong evidence… is very small." The proof isn't there yet
Anti-inflammatory benefits
But the anti-inflammatory properties of cannabis could be the key, Pipe says.
"We know that there are cannabinoid receptors in the heart, so cannabis can stimulate the heart in a number of ways," Pipe says.
Of course, despite the cardiovascular risks, not everyone will stay away from smoking weed completely, especially if they're using cannabis to relieve other symptoms, like arthritis or colitis.
Edibles and vaping could be better
Pipe's general message for those people? Make it a bit easier on your heart and lungs by using edibles or a vaporizer. But, here too, there are issues to keep in mind.
With edibles, there are still effects on the blood's capacity to carry oxygen and blood pressure. Also, dosing is more complicated. The onset of the effects of edibles takes longer, causing people to consume more. This potentially increases stresses on the heart. When vaping, you take harmful contaminants associated with smoking out of the equation, but typically take in more THC.
If you're considering cannabis for medical purposes, Pipe advises discussing it with your doctor first.
Post-legalization, cannabis is more widely available than ever. Doctors are learning the risks and the benefits and can help you choose an option—be it CBD oil or topical creams—to reduce risks to your heart.